PORSCHE PDK TUNING UPDATE : COBB SEQUENTIAL SYTLE PDK MAP
The COBB Porsche Team is extremely excited to announce updates to our recently released PDK Tuning option for supported Porsche 991 and 981 vehicles. This update is focused upon improvements to existing PDK Off The Shelf Maps and the introduction of a new map dubbed the COBB Sequential Style Map. Interested in adding PDK tuning to your Porsche Accessport? Head over to our Store to find Accessports with PDK Tuning and options for updating existing Accessports to include PDK Tuning.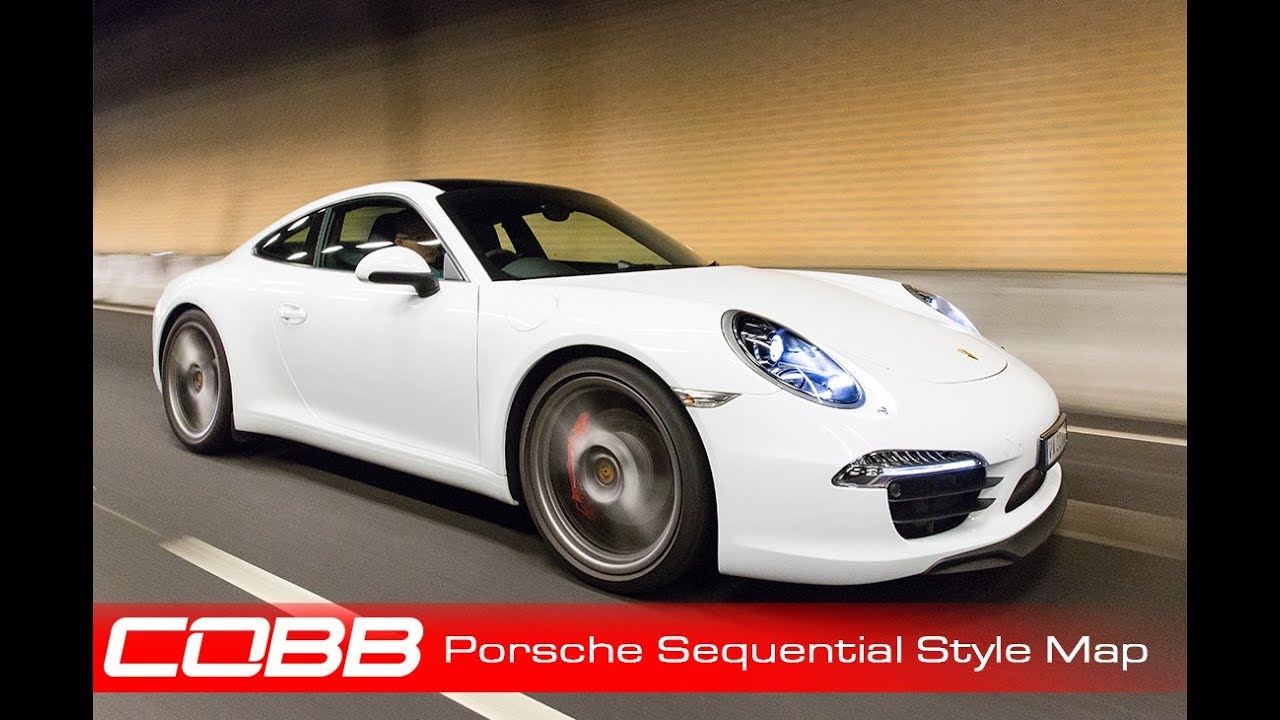 V202 PDK OTS MAP UPDATES
All existing OTS Maps have been up-revved to v202 and offer significant improvements in shifting time. This improvement is a reduction in the delay from gear change initiation (either by paddle or shifter stalk) to the time at which the actuation occurs. The gear change feels more immediate in relation to user input. Accessport users with PDK Tuning option enabled can take advantage of v202 maps either by updating their Accessport firmware and choosing "Restore OTS Maps" or by simply downloading the new map files from https://dealer.cobbtuning.com/maps.
The maps below are now available for Accessport users with PDK tuning enabled.
COBB Aggressive v202.ptm
COBB High Torque Aggressive v202.ptm
COBB Sequential Style v202.ptm
COBB Sport v202.ptm
Simulated Stock v202.ptm
COBB SEQUENTIAL STYLE PDK OTS MAP
The COBB Sequential Style PDK OTS map includes four core new features to the PDK tuning option. These features are only available on v203 and newer COBB Sequential Sytle OTS maps.
Inverted Shifter Stalk: This feature reverses the functionality of the factory shifter stalk. Originally an upshift was achieved by pressing the stalk forward (towards the dash) and a downshift by pulling the stalk backwards (towards the driver). With this operation inverted, shifting gears is now similar to the GT3 or cars that utilize a sequential gearbox.
Neutral by Paddles: Dropping the transmission into neutral can now be achieved by grabbing and holding both paddles simultaneously. This can be convenient on the road course if a coming into a corner hot or if you simply want to coast for a brief time on the road.
Kick-down Eliminated: A vehicle's kick-down switch is engaged by depressing the accelerator pedal all of the way to the floor. Normally this action triggers a car to down-shift, even in Manual mode. We have disabled the down-shift in order to avoid the car shifting unexpectedly.
No Creep: This feature prevents clutch engagement until the accelerator pedal is used. While in gear at a stop, the car will not roll forwards or backwards until it sees driver input through the accelerator pedal. This can be convenient after heavy braking while coming to a stop.
For more information on PDK Tuning and available OTS Maps, please visit the Map Notes Page below!